Got some more photos of the work today along the line.
North Terrace is pretty much the same as last time although I did not some more grading going on. Some of the old stobie polls on the northern side of North Terrace appear to be in their final days though.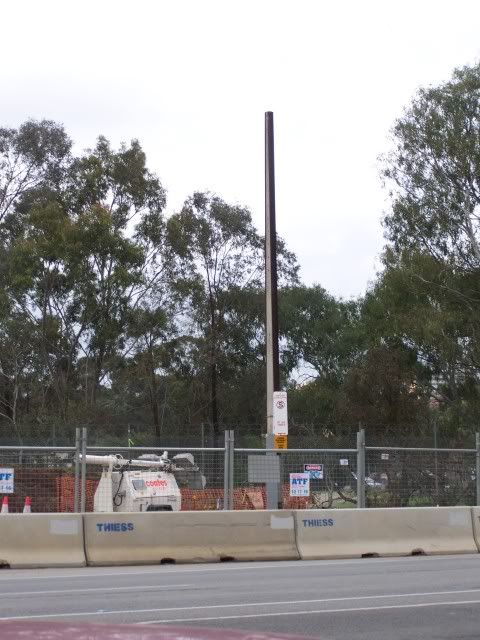 At the Port Road/North Terrace/West Terrace Intersection, some more piping work was being done.



Port Road after the intersection is still a hive of activity right the way along to James Cogdon Drive.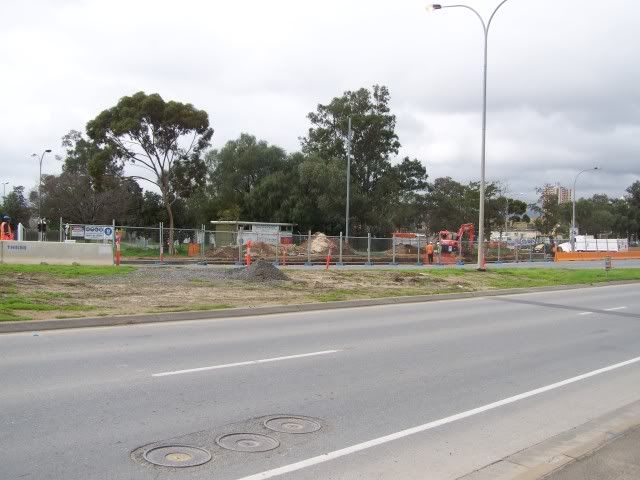 At Port Road bridge, the large scaffolding tower has now gone and the centre concrete pillar for the bridge beams has now been completed.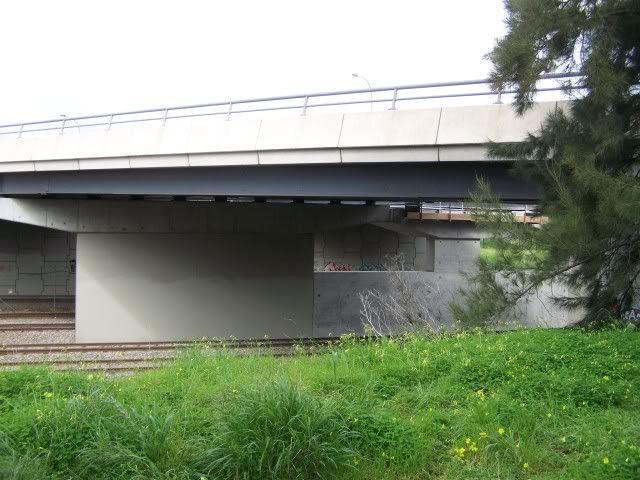 Work has now commenced on slightly re routing the high voltage powerlines which run along Port Road.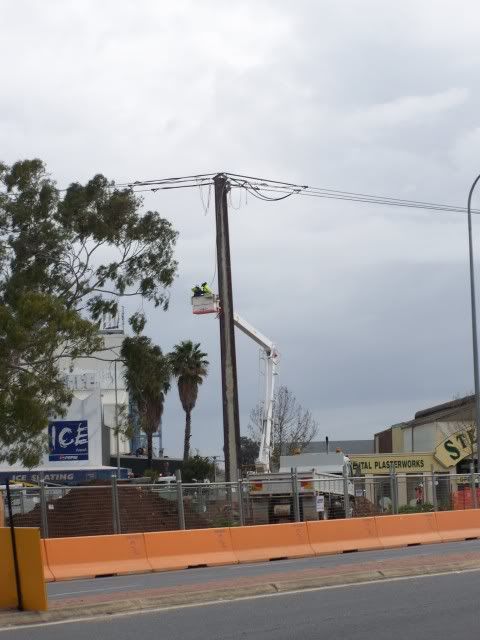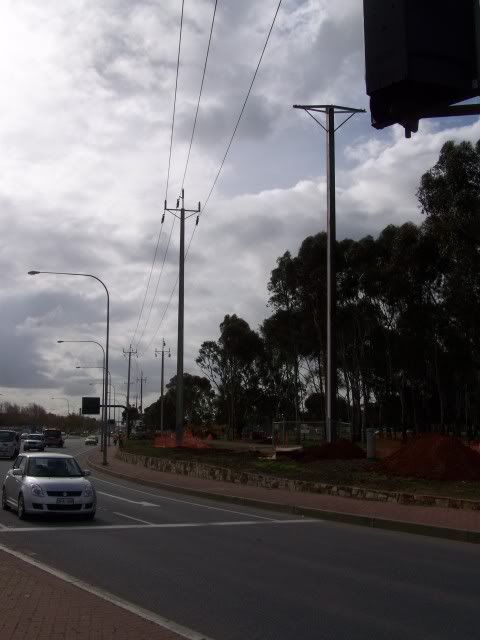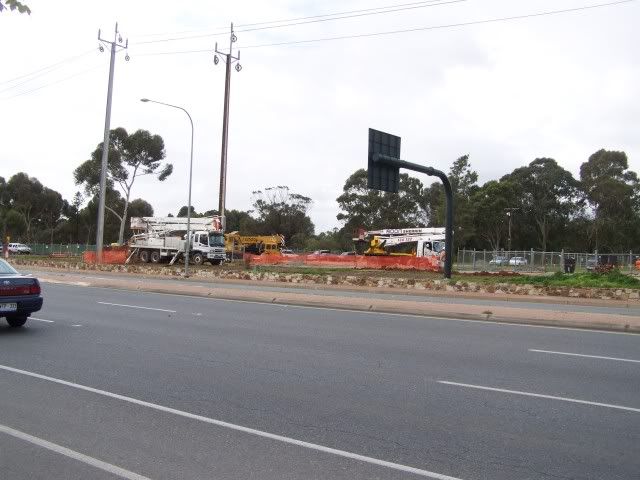 Port Road bridge over the Torrens River has now had the centre lanes closed off to road traffic and lane diversions have been added.