I made another run to the city this afternoon. No new track has been laid yet in Victoria Square but because of the rain, this is probably to allow for the underbase to soldify. To summarised what has happened since the last update:
-Erection of the overhead masts has been just about completed with just one more to be currently put up in Victoria Square. King William Street is still awaiting the masts to be erected but they are delivered ready to go.
-The last intersection (King William Street - Angas/Gouger Streets) has now got overhead span wires installed. Since these are over the current 'live' overhead for the existing alingnment, the overhead wires do look very complex. This is an interim arrangement until the final link up.
-Brackets have also been installed on nearly all the overhead masts on North Terrace. When I there, only two more on North Terrace needed to be done and they are probably done by now.
Plenty of the photos in this update.
Double brackets for the double track section.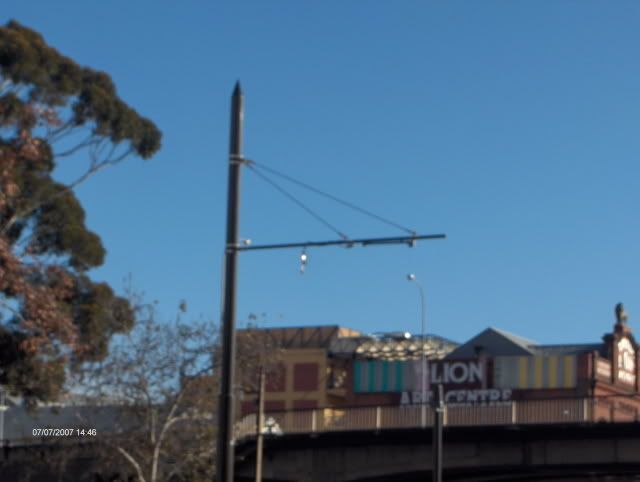 Single bracket arm near Morphett Street Bridge. Sorry for the slightly out of focus shot.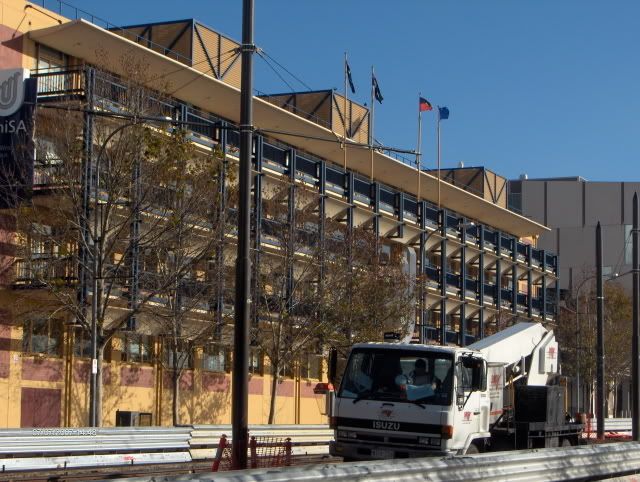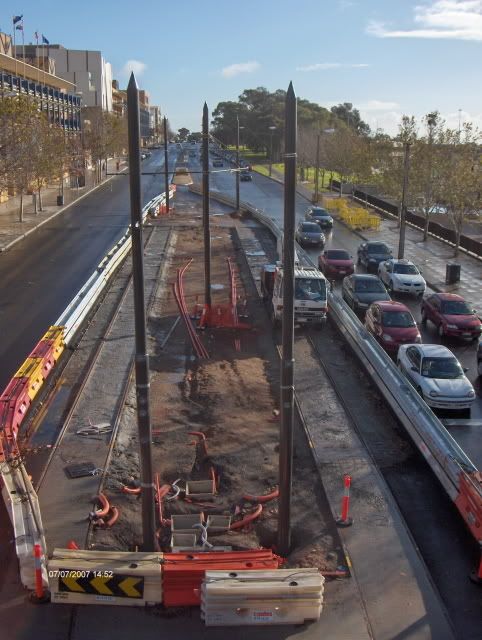 City West. Other then the overhead, nothing has really happened here since early May.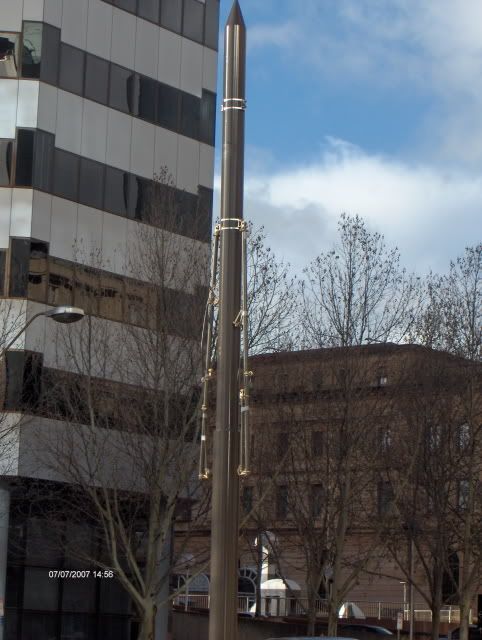 Double brackets before the wires to the pole are installed.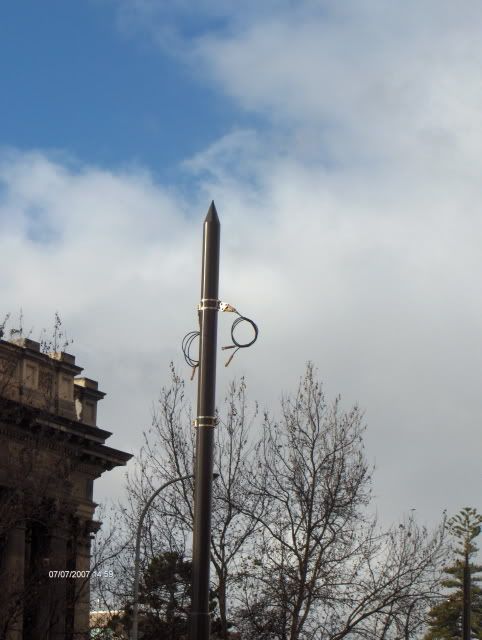 Wires at the top of the mast.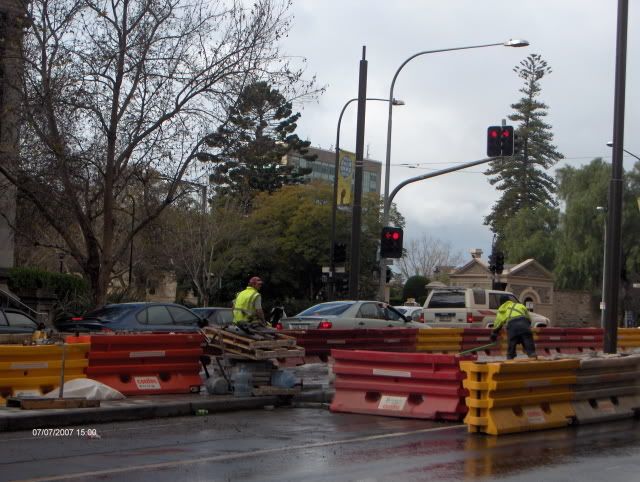 Work equipment outside of Parliment House. From what I could tell, some median strip work was also being undertaken.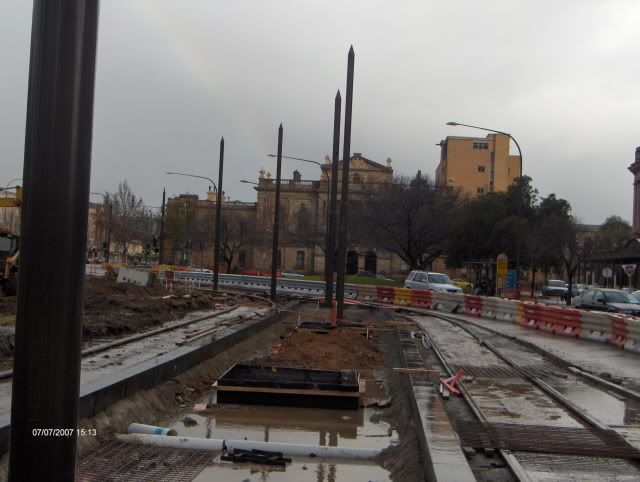 Poles along the southern end of Victoria Square.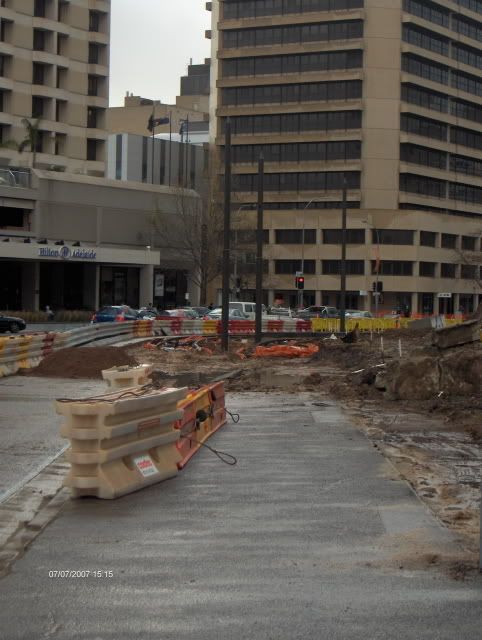 The very southern end of the alignment looking north.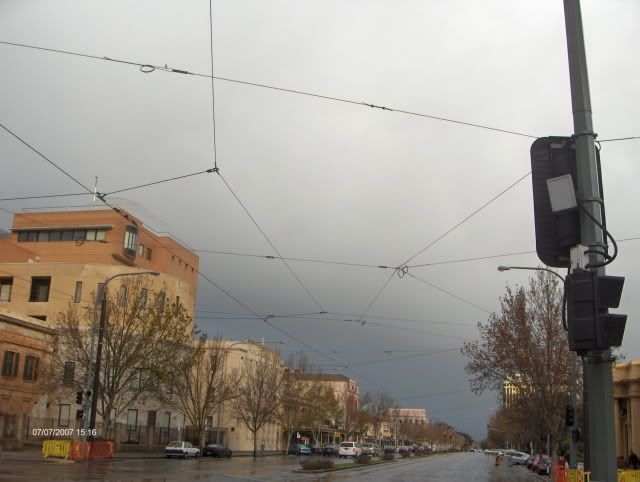 Overhead wiring at the end of Victoria Square at present.